2020 IEF & AIIC Scholarship Winners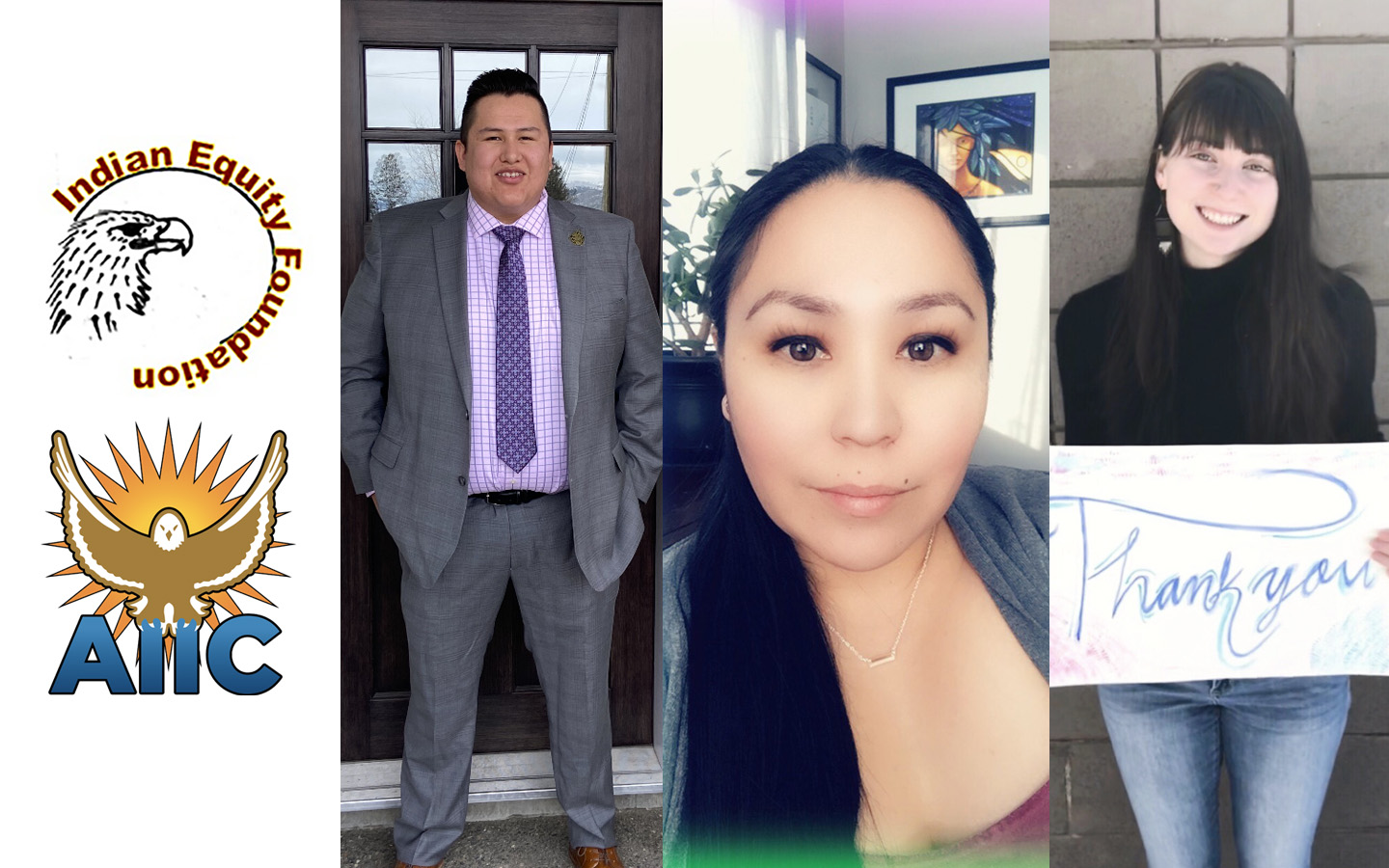 Indian Equity Foundation and Alberta Indian Investment Corporation are pleased to announce the 2020 winners for the Senator James Gladstone and Sam Bull Memorial Scholarships.  The Senator James Gladstone Memorial Scholarship to awarded annually to two First Nation persons whom are post-secondary students enrolled full-time in a college or university program of business, finance or economics.  The Sam Bull Memorial Scholarship is awarded annually to a First Nation person whom are post-secondary students enrolled full-time in a university program of law & political science. 
2020 Winners are:
Senator James Gladstone University Level – Jacqueline Peeace
Senator James Gladstone College / Technical School Level – Nicole Gladue
Sam Bull Memorial – Darnel Tailfeathers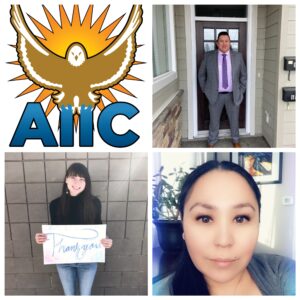 Jacqueline is a member of the Yellow Quill First Nation, which is a Saulteaux First Nation located approximately 300 kms east of Saskatoon within Treaty 4 territory.  She currently lives in Calgary and has been attending the Haskayne School of Business at the University of Calgary where she is in her final year of the Bachelor of Commerce Program.  She has always wanted to help others, which is why she had previously minored in Community Development.  Jacqueline now sees business and entrepreneurship as one of the most powerful tools to make a lasting impact in the lives of others.  Community development first interested her because of the tangible application for helping communities become stronger, but over the years she witnessed the transformation that follows socially minded businesses as the provide purpose filled work to their employees and give back to the community.  Jacqueline is passionate about business because of both the emphasis it places on connection and the opportunities it provides to create positive change in the world.  These are the ways that she aspires and plans to use her degree,
Nicole Gladue is a member of the Saddle Lake Cree Nation, located in the Amiskwacīwiyiniwak ("Beaver Hills") region of central Alberta, with Treaty 6 territory.  She is currently enrolled in her second year of the Leadership and Management program at University nuhelot'įne thaiyots'į nistameyimâkanak Blue Quills.  Nicole plans to continue her studies and will be receiving her diploma in the spring of 2020 and her degree in spring 2021-22, depending on course availability.  After completion of her studies, she would like to work within her community and the surrounding areas to help implement programs aimed at preparing youth for life in the workforce and/or post-secondary, to ensure their transition is successful.  Saddler Lake is a vibrant First Nation community, with a rich history, and she cannot wait to bring her skills and knowledge to the community.
Darnel Tailfeathers is a member of the Kainai Nation (Blood Tribe), which is part of the Blackfoot Confederacy within the Treaty 7 territory in Southern Alberta.  He is currently in his first year in the Faculty of Law at Thompson Rivers University in Kamloops.  He previously attended the University of Saskatchewan where he received a Bachelor of Arts degree.  Darnel's vision is to operate his own law firm within the Blackfoot Confederacy where he can pursue land claims settlements to create beneficial economic development for the Blackfoot communities.  He believes learning Canadian law and his Blackfoot culture is what will make him a great lawyer for First Nation communities.  He is dedicated to completing his education to serve as a role model for other young indigenous peoples.  Understanding the history of his ancestors has strengthened his confidence to walk forward in life and tackle any obstacle.